Home
>> Product >>Fiberglass composite materials

Sheet moulding compound (SMC)



SMC is short for unsaturated polyester fiberglass reinforced sheet molding compound. It is employed unsaturated polyester resin as bodying agent and added low shrinkage, curing agent, staining agent, release agent and glass fiber, etc, and evenly mixed.  
It is endowed with favorable electrical property, mechanical performance, good high-temperature proof and chemical anti-erosion as well as being anti-erosion.
It is adoptable for various processes, that is to say, it can meet performance requirements for different products, and it is widely used in all areas, like automotive, electronic electric, traffic etc.
We can supply not only the best quality SMC sheet, but also the SMC products to you. Our price is competitive and we have rich experience and take responsibility to any quality uncertainty.
Technical process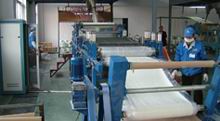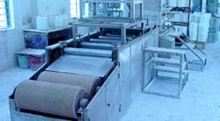 Its approximate production and formation process as follows: The short cutting original silk felt or the textile fiber is spreading evenly on the resin system membrane in advance, then covered with another spreading resin system's membrane, formed the "to clamp the core" structure. Rub the resin sticks and glass fiber adequately, then receives the volume, carries on essential curing processing. When the sheet material does not interfere, we can to cut out certain size as the request, take off the both sides membrane, and then fold in the metal mold to heat up and pressure forming the certain product.
According the product structure, the request as well as mold's situation to chose the SMC series and the way of formation such as the mold pressing law, transmission mold, and injection mold.
When pressing formation, put the weighed SMC mold plastic group into the preheated mold, close the molds quickly and accord the following condition to suppression formation.
a. Pressure: Generally in 60-80Kg/㎝2
b. Temperature: Formation temperature generally in 140-160℃, cover mold compared to after mold temperature high 2-5℃
c. The time of heat preservation and guarantees pressure: Generally in the 40-60s/mm thickness, different according to the products' thickness.